With the leaves beginning to fall, the nights drawing in, and the weather turning colder, it's time to begin looking at ways to keep your residents engaged this October. As the spookiest of all the months, October resident events should be full of Halloween fun, cozy activities, and maybe a drink or two.
If you're struggling for inspiration this fall, don't worry. Flamingo's resident engagement platform has everything you need to book, plan, and invite residents to events for October. Simply browse the Flamingo event marketplace, book the event, and let the dedicated resident engagement and event app manage RSVPs and reminders, attendance rewards, and post event pictures.
To get you started, here are some resident event ideas that your community will love this October
---
1. Halloween Costume Party
One of the most hotly anticipated and well-attended events for any property is the annual Halloween Costume Party. With a combination of candy, spooky costumes, frighteningly good music, and shockingly good snacks, this is one of the resident events for October that gets an entire apartment community buzzing.
Simply book through the Flamingo event marketplace and provide an indoor or outdoor space, and let us do the rest. Thanks to our resident engagement platform, we handle everything from RSVPs to marketing and food to booking a DJ and rewarding residents for attending.
With your residents taking their spookiest selfies too, you can also encourage organic marketing through social media and hashtags.
Requirements: Indoor or outdoor space
Price: $1800
Rating: 3.7
---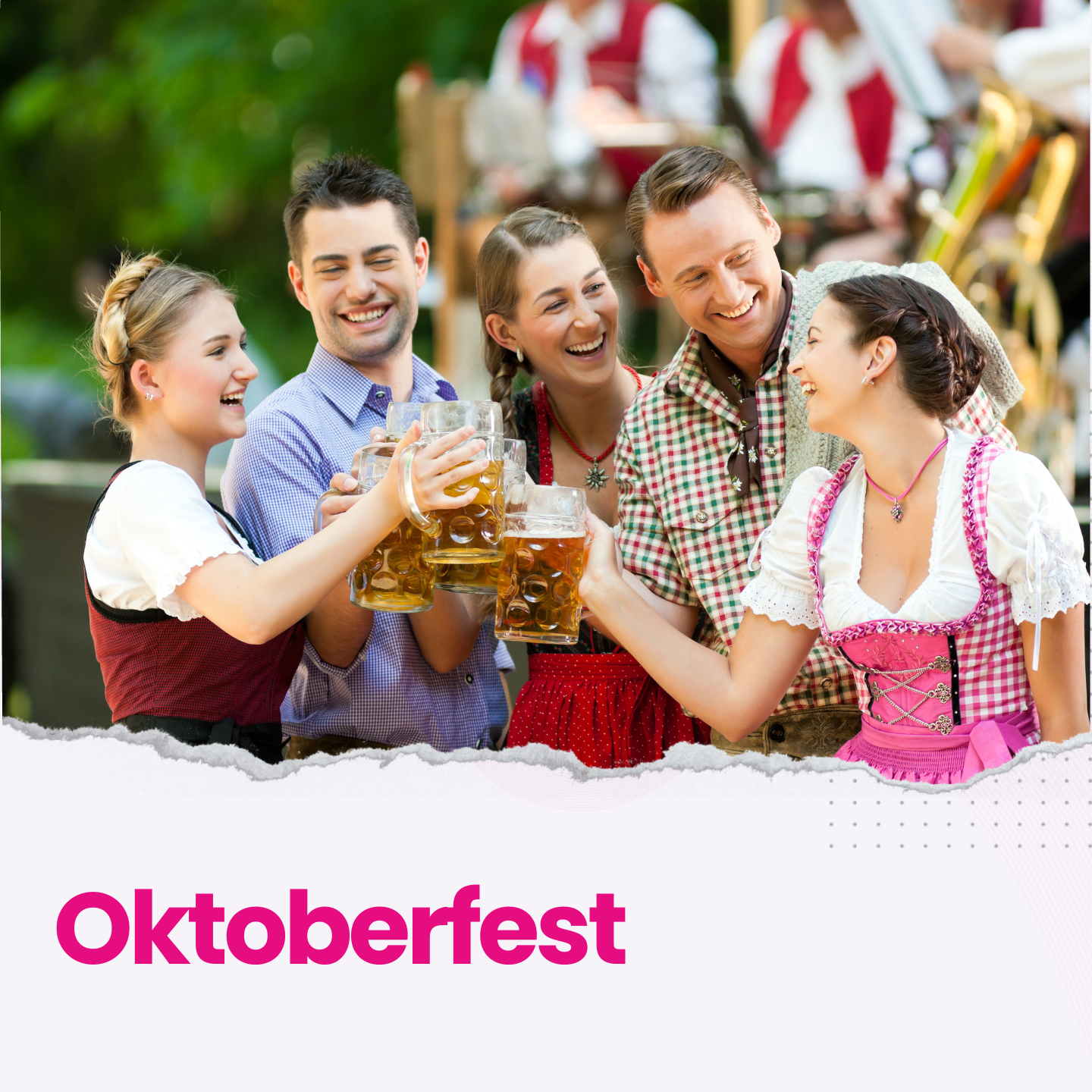 2. Oktoberfest
Enjoy an evening of everything Bavarian with an Oktoberfest resident event this October.
This event provides up to 4 hours of beer tasting, tunes, authentic German treats, and merry conversation as the drinks begin to flow. While this event is traditionally held in late September or early October, with plenty of beer and fun on offer, this is one that will keep residents happy any time of the year.
You'll need a large space to host the event as it's always a favorite among residents, with Flamingo taking care of the promotion, engagement, and post-event recap.
Requirements: Indoor or outdoor space
Price: $3500 (estimate)
Rating: 4.4
---
3. Apple Cider Cocktails
An evening sampling apple cider cocktails is one of the more intimate events on offer, ideal for smaller properties or closer-knit communities. Thanks to partnerships with some of the best mixologists and suppliers in town, Flamingo will provide your residents with an entertaining evening with cider-inspired drinks. Perfect for colder Fall evenings!
Not only will the licensed mixologists provide your residents with tasty cocktails, but they'll teach them a thing or two along the way. Residents love this social event and leave having learned a thing or two too. Simply provide a station for serving and let the fun begin!
Requirements: Serving station
Price: $600 (estimate)
Rating: 4.4
---
4. Outdoor Game Day
Stoke the flames of team rivalry and get your community involved with an Outdoor Game Day. This event provides a 16-32ft screen to enjoy big sporting events for your community. Whether it's NFL, NBA, MLB, or Premier League Soccer, let the sports bring out the loud and boisterous side of your community.
Residents relish the chance to get together and enjoy a big event as a community with plenty of photos taken of everyone having fun that work well for marketing. Book through Flamingo's resident marketplace and provide a suitable outdoor space and rest easy knowing marketing, attendance, and onsite setup are all taken care of by Flamingo's 5-star event hosts.
Requirements: Outdoor space, chairs
Price: $880 (estimate)
Rating: 4.6
---
5. Halloween-Themed Trivia Night
Accommodating up to 40 people, a Halloween-themed Trivia Night gives your residents the chance to bond through their shared knowledge of all things spooky. Can your residents tell their Pennywise from their Pinhead?
Loved by residents, trivia nights give people the chance to flex their mental muscles and provide some really funny moments. With Halloween, horror, and all things eerie being almost universally loved, every resident can get involved. Simply provide a space, get the word out, and your host will do the rest!
Requirements: Outdoor space, chairs
Price: $450 (estimate)
Rating: 4.2
---
6. Pumpkin Carving Class
Bring your residents together with a Pumpkin Carving Class, one of the most popular resident events in October.
Whether they're a pumpkin carving master or an absolute beginner, this class tells you everything you need to know to get ready for the Halloween season. The class can host up to 20 people with your host providing everything they'll need. Pumpkins included. Residents will learn how to use a stencil and carve out some seriously spooky designs.
Take this event to the next level by holding a contest for the best-carved pumpkin and let your residents fish for votes by posting pictures of their pumpkin on your Flamingo property-branded resident engagement app's social feed
Requirements: Outdoor space, chairs
Price: $500 (estimate)
Rating: 4.5
---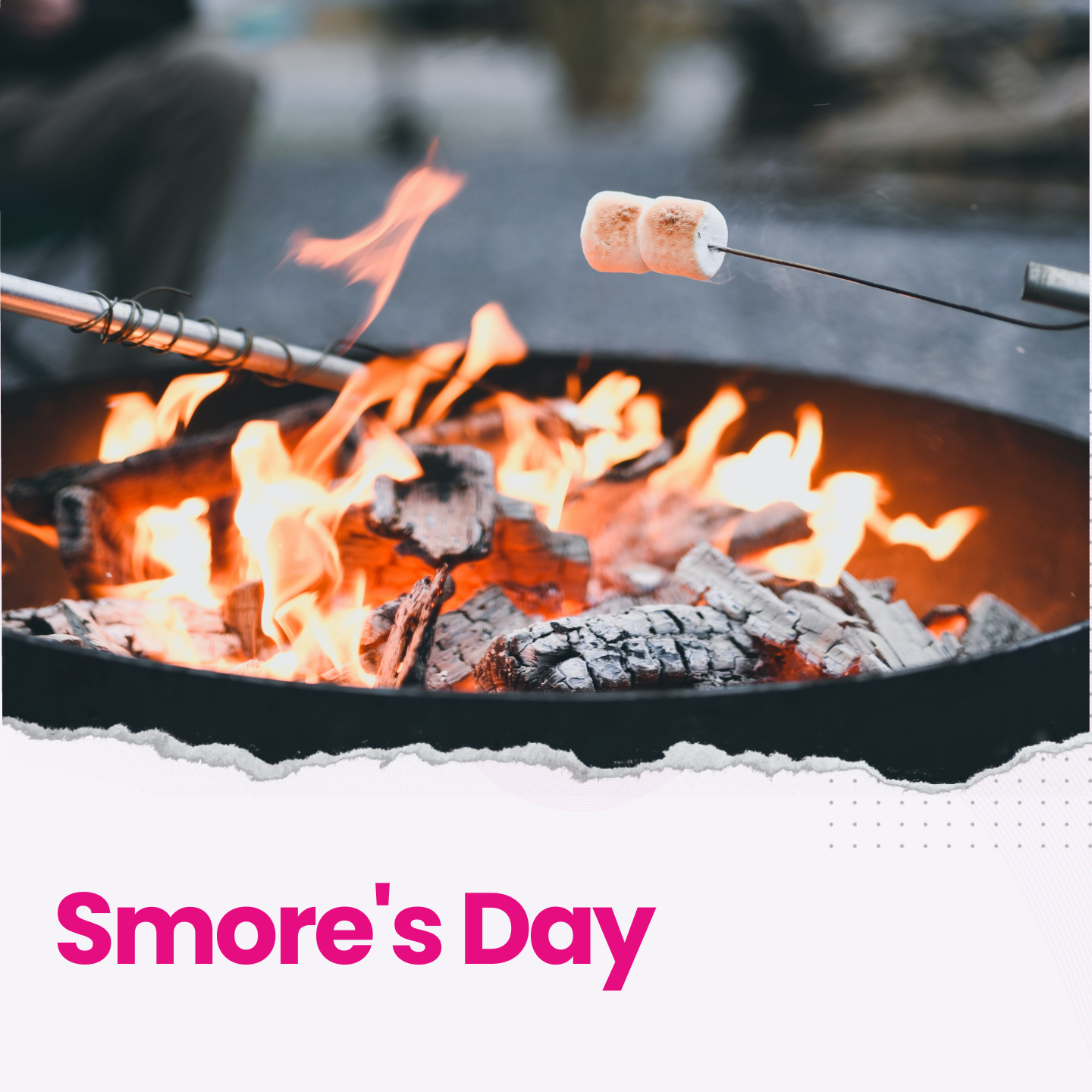 7. S'mores Day
Graham crackers, chocolate, and, of course, and melted marshmallows. Better known as S'mores, this childhood treat is something your residents can enjoy all over again by a S'mores Day event.
Simply provide a firepit and a suitable space and Flamingo will keep residents informed, plus your host will bring the deliciousness on the day. Residents will love sharing photos of themselves enjoying their gooey S'mores with the event helping to welcome in the colder seasons, getting together as an apartment community.
Requirements: Outdoor space, chairs
Price: $400 (estimate)
Rating: 4.4
---
8. Baking 101: Pie Basics
With Autumn prime fruit picking season, it's time to bake a pie. This workshop teaches residents how to turn a variety of fruits into delicious baked pies with a professional pastry chef providing all the ingredients and the know-how.
Not only will residents receive expert guidance on creating perfect, flaky pastries and fillings but they'll also have enough pie to share with other residents.
Property managers need only provide a suitable space with a large table and access to a sink and Flamingo's RSVP features will ensure the event is well-attended.
Requirements: Outdoor space, chairs
Price: $600 (estimate)
Rating: 4.1
---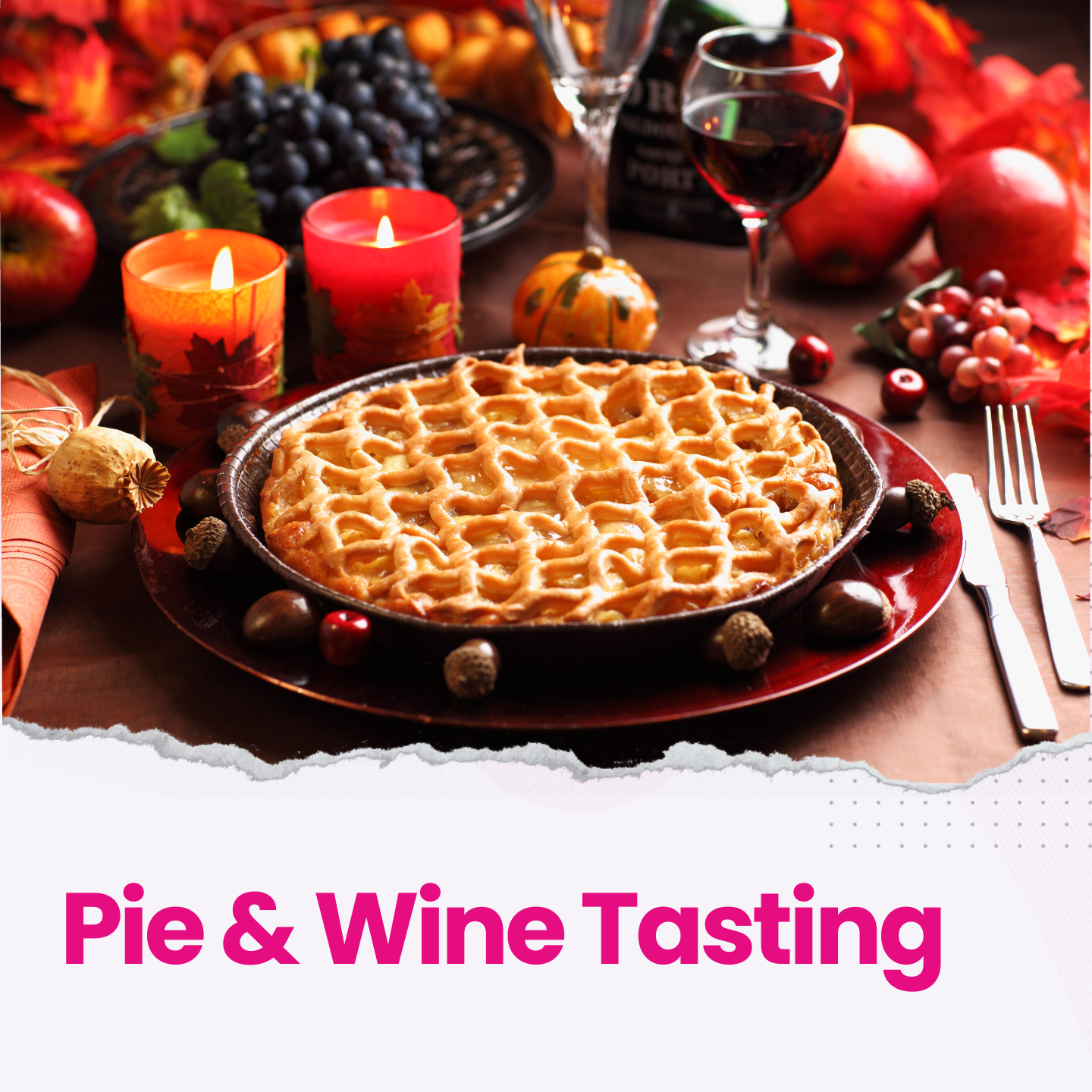 9. Pie and Wine Tasting
There aren't many resident communities that don't enjoy a few slices of delicious pie. Pair this with some expertly chosen wine and you've got an evening that's sure to be shared on Instagram to make their friends jealous.
This event provides a professional pastry chef with 2-3 slices of baked pie per person as well as up to 8oz of wine. Ideal as an after-dinner event, this is one of the more indulgent events on offer and is always looked forward to.
All your pastry chef will need is space to work with a large enough table and a sink, with Flamingo's marketing and post-event tools keeping your community in the loop.
Requirements: Outdoor space, chairs
Price: $600 (estimate)
Rating: 4.3
---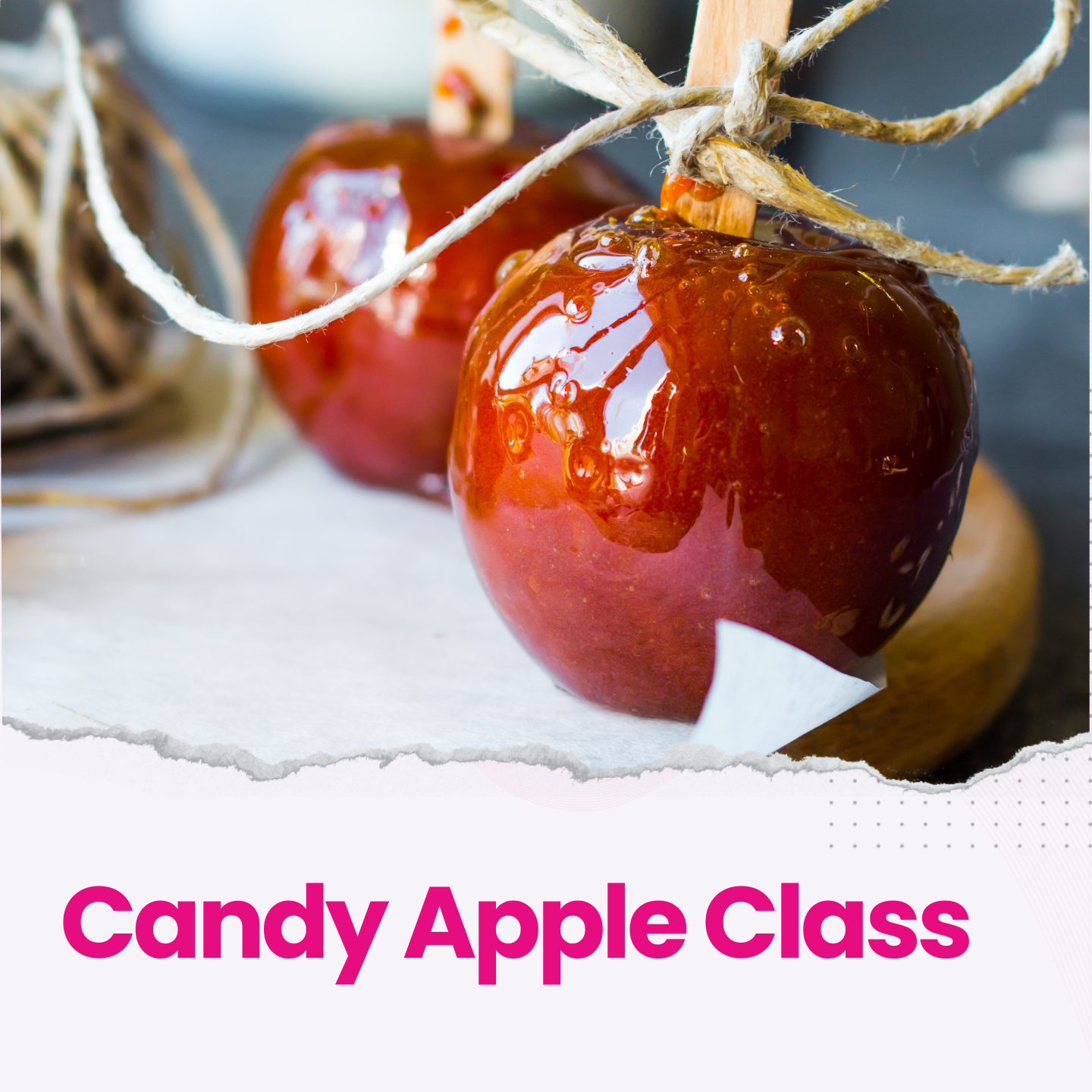 10. Candy Apple Day
A classic fall treat, candy apples are a great way to bring fun to your property and make your residents smile. Simply give your host a space such as a lobby or demo kitchen and your residents will have on offer a wide selection of different candy apples.
These unique and attractive treats are extremely photogenic and can serve as great conversation pieces between residents and on social media. With Flamingo, you can also reward your residents just for attending the event.
Requirements: Outdoor space, chairs
Price: $600 (estimate)
Rating: 4.3
---
Booking resident events for October?
With plenty more resident event ideas for October on offer via the Flamingo Resident Event Marketplace, create a free account to start booking October resident events as quickly as you book an Uber.