With Summer around the corner, it's time to start thinking about taking advantage of the warmer weather and engaging your community with these resident event ideas for May! All it takes is a few creative ideas and the right planning strategies to make your apartment community stand out among the rest. Building relationships with residents and creating an enjoyable living experience is a must; just look at what a difference these quickly planned activities will have on residents living within your community.
May is full of great opportunities when hosting Resident Events that encourage unity and connection within your apartment community. Here are some top 10 event ideas for you to consider this month – from Cinco De Mayo celebrations to Star Wars night to cooking classes! Let's explore how introducing unique resident events and experiences can bring life into the community so residents can enjoy long sunny days playing games, savoring delicious snacks and creating lasting memories!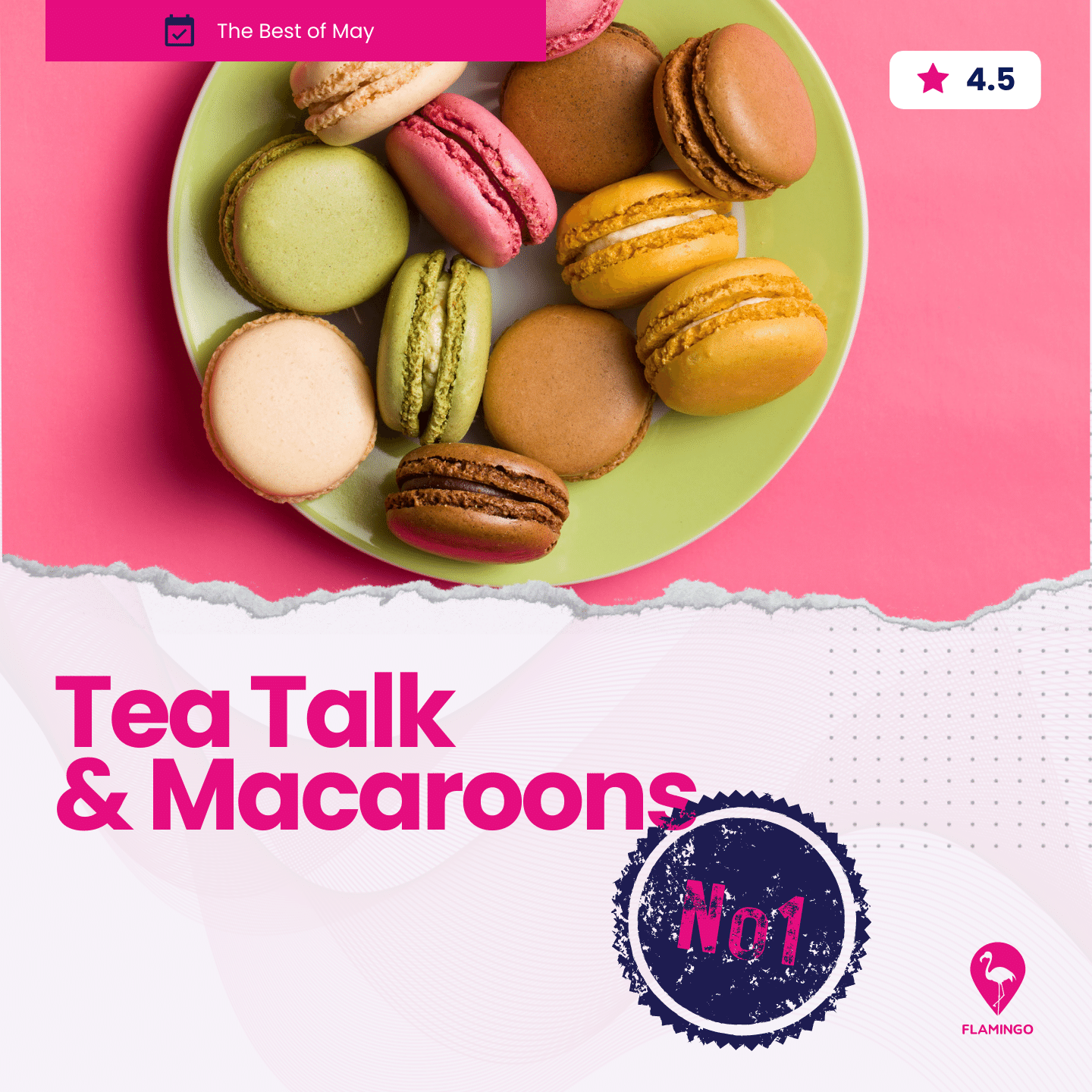 1. Tea Talks and Macaroons
Tea Talks are becoming increasingly popular, and at Flamingo, we think they make for a fantastic resident event for May. Sipping a delicious hot tea, interacting with neighbors, and enjoying macaroons is a beautiful way for your residents to spend their evening! Make sure to have a variety of tea flavors and a nice collection of macaroons.
Bonus tip: Provide question cards to encourage residents to share and interact with each other!
2. Taco Bar & Drinks
This is a winner every time. A taco bar social will allow residents to enjoy amazing tacos of all varieties as well as Mexican-inspired snacks and drinks! This themed resident event makes a ton of sense in May because of 5 de Mayo, but don't be afraid of setting it up any time of the year. Residents love themed events, and this one gets people excited because there's a sense of familiarity with it while still being something new and out of the ordinary. To host it, you'll need a good caterer to provide a variety of taco fillings (you don't want to leave the vegetarians or vegans behind), and a few drink options. Go for alcoholic drinks (margaritas!) to turn into a 5 de Mayo Party or for non-alcoholic beverages (kid-friendly sangrias) to make it family-friendly.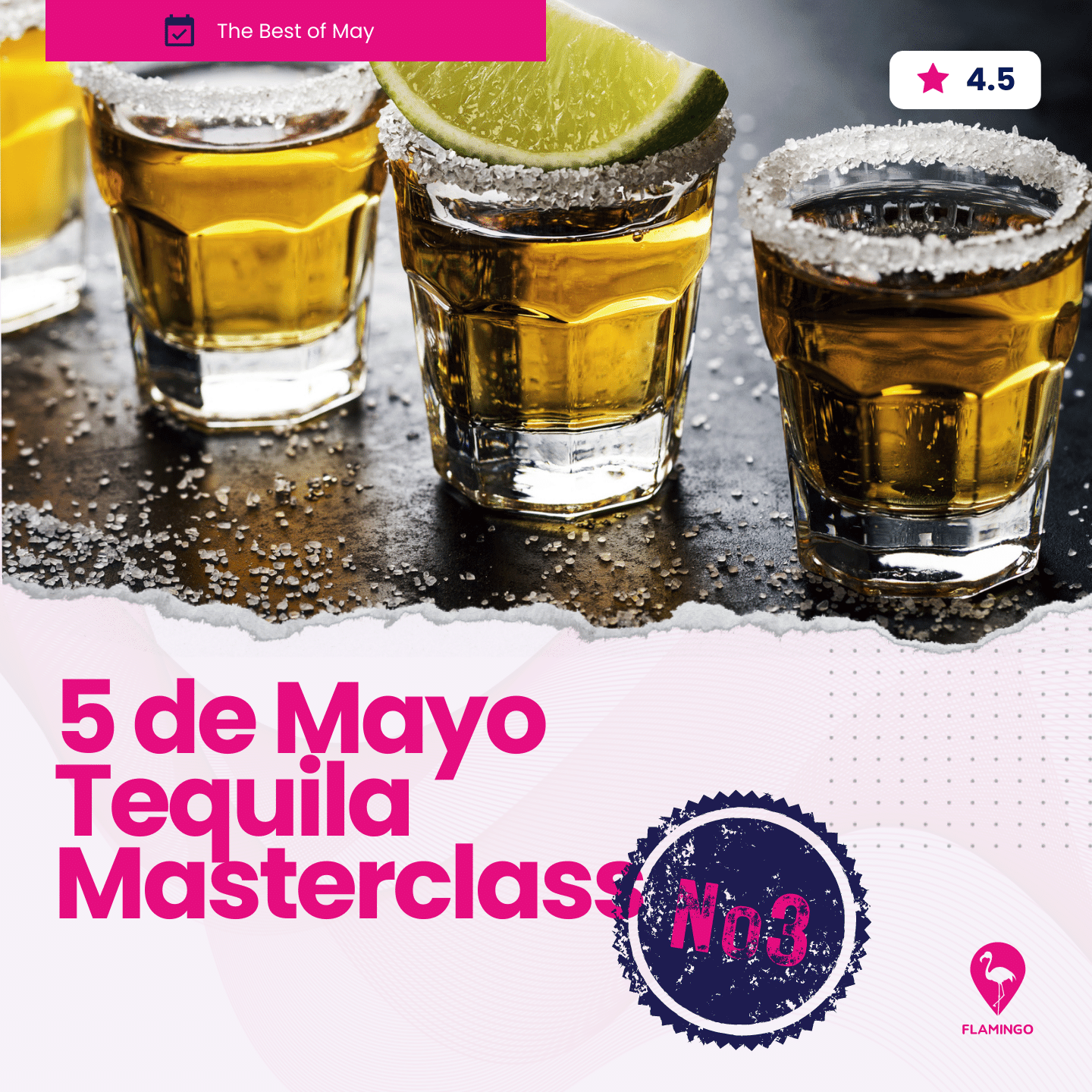 3. 5 de Mayo Tequila Masterclass
Again, don't shy away from hosting this event throughout May!  This 5 De Mayo-themed mixology class will have your residents talking for ages! Bring in a professional mixologist to give a fun and interactive masterclass on Tequila and a sample of drinks residents can prepare with it. We love the idea of educational resident events because people love to learn stuff. A dynamic mixology class is always a good idea, but it's even more fun if you turn it into an experience by adding the theme and masterclass name.  Make sure your mixologist knows their Tequila. From information on how it's made or where it comes from to the history of the Margarita as a drink. Residents will appreciate the details!
4. Karaoke Dress Up Party
If you truly want to create an engaged community, a Karaoke Dress Up Night is the perfect resident event idea for this May! What's great about Karaokes is that even if people don't like to sing, they still have a great time attending. No one wants to miss a Karaoke party, specially if it's one with a fun twist like a costume contest or just encouraging residents to dress up as their favorite singers. This event is pretty flexible. You can go for a bigger party where you provide drinks, a bartender, and even snacks, or you could do a more low-budget BYOB event.
5. Outdoor Star Wars Movie Night
May the 4th is the official Star Wars day and as such, May has become the unofficial Star Wars month. An outdoor movie night is always a great choice for a resident event, and using a trending topic to pick the movie you'll be streaming is guaranteed success. It's also a good idea to encourage residents to dress up as Star Wars characters! We would suggest going all in and providing snacks and non-alcoholic beverages. Make it a family-friendly event that will attract both families and singles.
6. Poke Bowl Cooking Class
This interactive cooking class brings high-end restaurant techniques to your residents! Residents love cooking class events because they get to learn new recipes that they can take with them. In this case, they get to learn how to make fresh Poke Bowls featuring sushi-grade fish and other premium ingredients. Poke bowls are not only healthy but also tasty, balanced meals that are super trendy. 

7. Graffiti Workshop
This idea is perfect if you're looking for fun, creative resident event ideas for May. An interactive workshop that will allow your residents to learn the ins and outs of spray painting and stencil application.  Plus, the attendees can take their canvas home at the end of the workshop! We love this event because it has all the qualities you want from a resident event: it's outdoor, educational, interactive, sparks creativity, and it's fun for both adults and children!
8. Wine & Paint
An old-time favorite, Wine & Paint resident events have been around for a while for a reason. They don't go out of trend because you can host them seasonally, using different themes for each class. It's also easy to adapt depending on the budget. You can provide exclusive brands of wine, or you could take the easy way and make it BYOB, residents won't mind, and they'll still show up.  We recommend adding this event to your calendar every month (or every couple of months). Then, you could host an Art Gallery and showcase everyone's creations at the end of the year! Want to learn how to host your own Wine & Paint? Check out how here.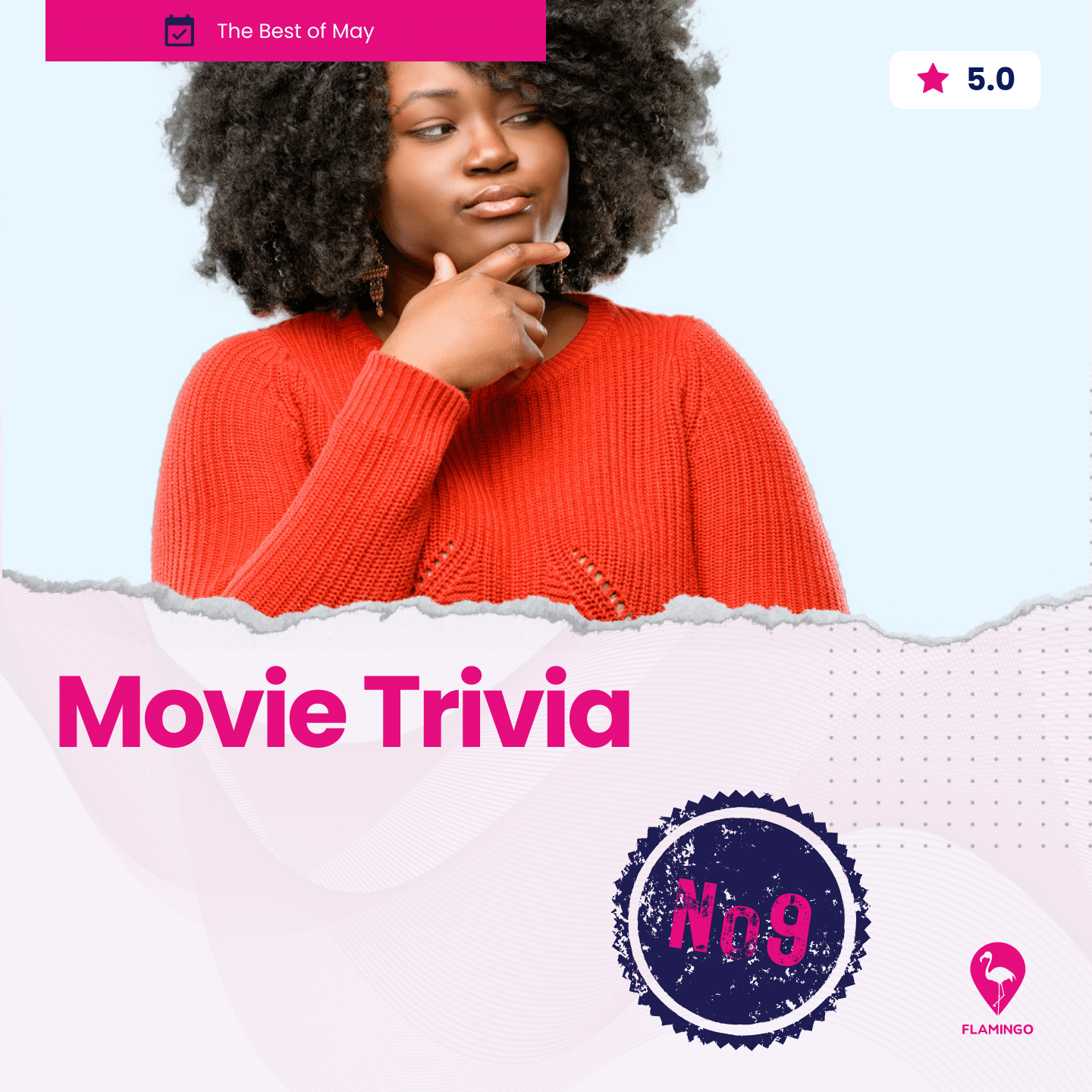 9. Movie Trivia  
Your residents are already attending Trivia Nights in their favorite bars and restaurants, so why not jump on that and host one in the comfort of their homes? Trivia nights are fun, social games where residents interact with each other and share a few laughs. It's an excellent opportunity to meet new people and even show your competitive side. We love adding specific themes to Trivia nights because it gets residents more excited than a general, broad topic. Plus, you could add costumes, snacks or even themed drinks.  Book for $450 here
10. Margarita Day
What better way to kick off the summer season than with a Margarita day event and class? This is an exciting resident event idea for May that will help bring your apartment community together, while also allowing residents to learn something new. As they sip on their margaritas, participants can pick up tips from a professional bartender or mixologist on how to make their own perfect margaritas at home. Plus, there's no doubt that this fun and interactive activity will be a hit among all of your residents! With Margarita Day as part of your resident activities in May, you'll create lasting memories and provide a unique experience for everyone who attends.
Why to Consider These May Resident Event Ideas…
Resident events are a great way to build community and keep residents engaged. May is an ideal time for apartments to plan these types of activities, as the warmer weather provides plenty of opportunities to enjoy outdoor activities. Additionally, with many people looking forward to summer vacation plans, it's important that your apartment community offers exciting resident events during this busy season. By providing fun and engaging activities throughout May, you can ensure that your residents stay connected and create lasting memories together at your property.