Fall is in the air, and with it comes the golden opportunity to dazzle your residents with unforgettable events! 🍂 Dive headfirst into the season's hottest trends with our curated list of top fall resident event ideas. Why? Because Fall events are not just a trend; they're a game-changer for community engagement!
Watch the Webinar:-
Three irresistible reasons to embrace themed events:
Immediate Relevance: They capture attention and resonate with the season's vibes.
Unbridled Excitement: They spark joy and anticipation like no other.
Lasting Impact: Long after the leaves have fallen, your event remains a cherished memory in your residents' hearts.
Ready to transform your community's Fall experience? Explore the top 12 fall resident event ideas, all at your fingertips on the Flamingo platform. Think of us as the 'Uber' for resident events – instant bookings, nationwide providers, and flawless event management. Let's make this fall unforgettable together!
Apple Cider Cocktails Tasting
Fall isn't just about pumpkins; it's a season where apple cider reigns supreme! Elevate your resident experience with an apple cider cocktail tasting that's not only delicious but also a hit on Instagram. And here's a tip: leave a bottle with your leasing team. Imagine the impression you'll make offering prospects a sip of cider while discussing your recent, trendy event!
Outdoor Game Day
Fall heralds the football frenzy! Transform your backyard into the ultimate game day hub, where residents can relive those cinematic football moments. The camaraderie of cheering for a favorite team is unmatched. It's an event that appeals to families, singles, and prospects alike.
Pumpkin Carving
Not just a family pastime, pumpkin carving is a millennial magnet! Let residents relive childhood memories and showcase their masterpieces in communal areas. Consider a social media contest for the best pumpkin, creating buzz and engagement both online and offline.
Oktoberfest
Oktoberfest isn't just an event; it's an experience! Last year's rave reviews speak for themselves. With beer, laughter, and Instagram-worthy moments, it's a massive hit. Collaborate with your leasing team to maximize reach and create lasting memories.
Smore's Day
Who can resist the allure of gooey s'mores? This simple yet impactful event can be a game-changer. The sheer joy of chocolatey goodness can lead to glowing Google reviews, showcasing the power of thoughtful resident events.
Pie Baking Class
Introduce residents to the art of pie-making this fall. These educational events are cherished, especially when they're paired with a glass of wine or beer. It's not just about baking; it's about creating memories and learning a festive skill.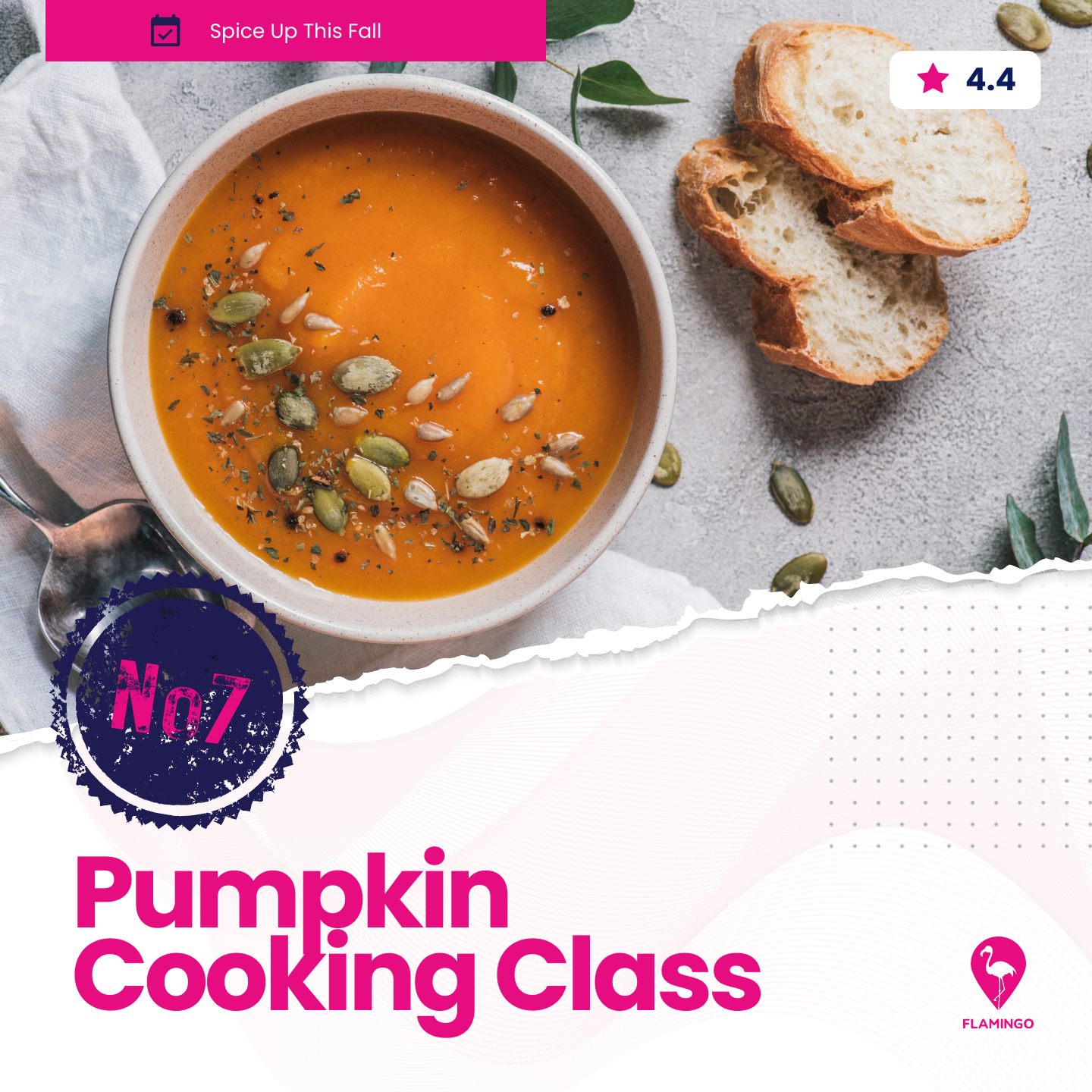 Pumpkin Cooking Class
Dive deep into the heart of fall with a pumpkin cooking class. Engage residents by letting them pick recipes and host an Instagram contest for the most delectable dish. It's a recipe for engagement and fun!
Homemade Candy Apple Day
Rekindle nostalgia with a candy apple crafting event. Encourage residents to share their delicious creations on social media, tagging your community. It's a sweet way to boost engagement and showcase community spirit.
Pie and Wine Tasting
Pair the rich flavors of fall pies with exquisite wines. This event promises a culinary journey that residents will rave about. Venture beyond the usual apple and pumpkin to surprise and delight your community.
Scarf Knitting Virtual Class
Embrace the coziness of fall with a virtual scarf knitting class. Not only is it budget-friendly, but residents also get a keepsake. Crafting a scarf from scratch? That's a memory wrapped in warmth.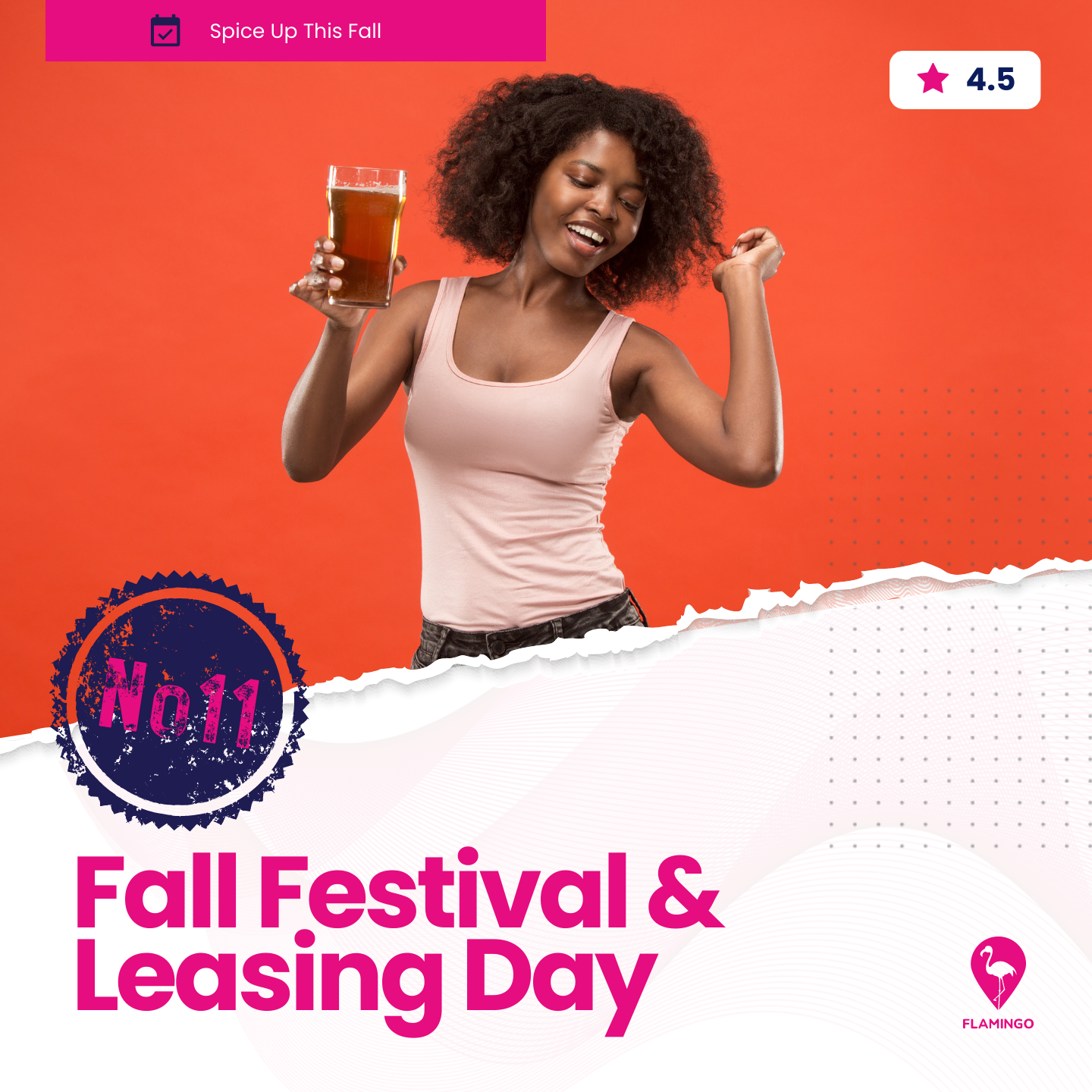 Fall Festival & Leasing Day
Imagine a festival that combines the best of fall: pumpkin carving, pie tasting, wine sips, and lively music. Amplify the buzz with local PR and offer special leasing deals. It's not just an event; it's a community celebration with tangible ROIHalloween Costume Party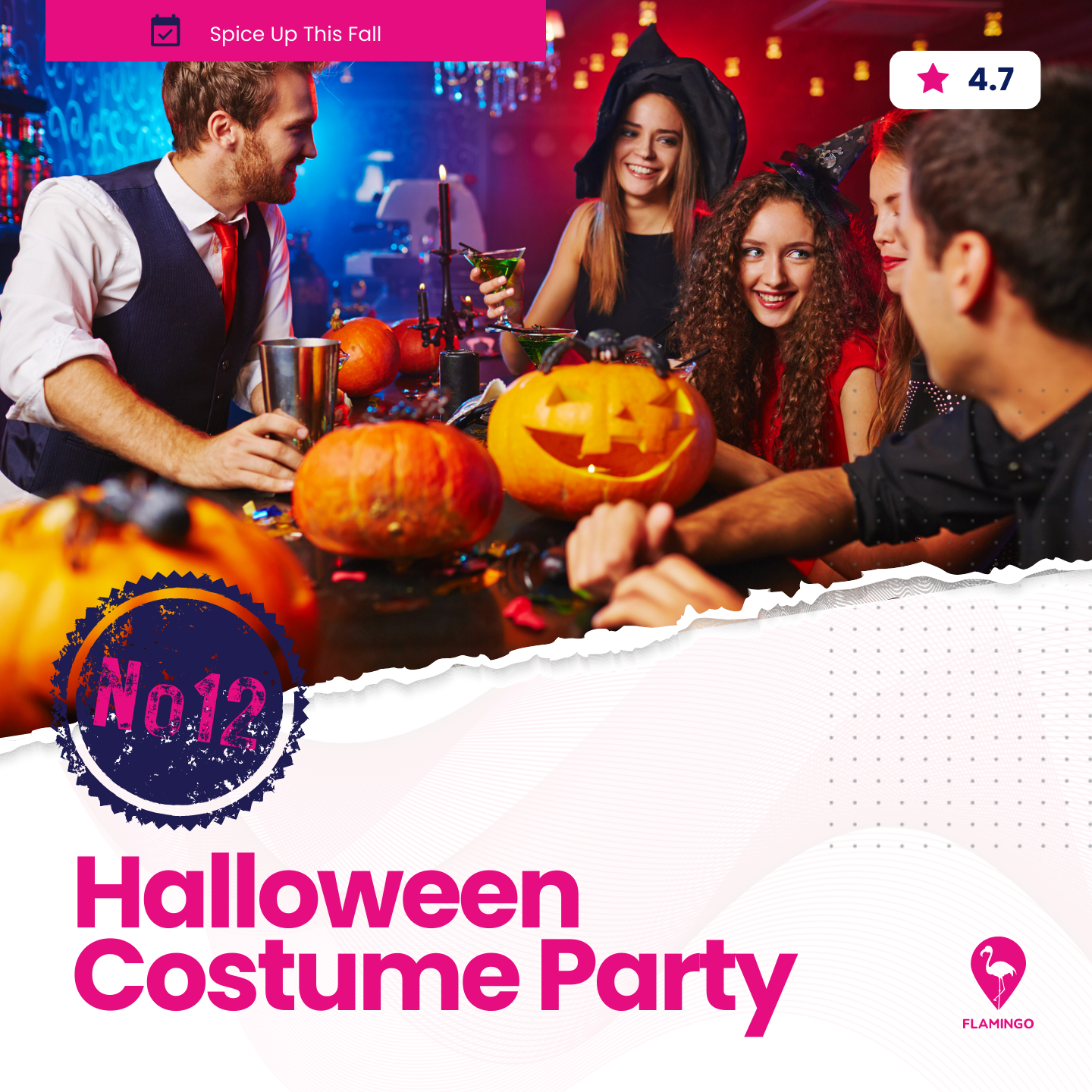 Halloween Costume Party
The classic Halloween costume party, reimagined! Bring residents together for an evening of dance, drinks, and delightful costumes this October. Set amidst eerie decorations, it's the perfect way to engage residents and get the party going!
The Power of Fall Events in Driving Engagement and Retention
In the multifamily property landscape, resident engagement isn't just a buzzword; it's the cornerstone of building a thriving, connected community. Hosting tailored events, especially ones that resonate with the season, creates a sense of belonging and shared experience among residents. When individuals feel engaged, they're more likely to form emotional ties to their community, leading to increased satisfaction and a sense of home. This emotional connection is invaluable. It directly translates to resident retention, as people are less likely to seek out new living arrangements when they feel deeply connected to their current community. By investing in events like the Fall Resident Event Ideas, property managers are not just offering a fun activity; they're weaving the fabric of a tight-knit community, ensuring residents feel valued, understood, and eager to renew their leases year after year.
Conclusion
As the golden hues of fall envelop us, there's no better time to fully immerse ourselves in the spirit of the season. Themed events are not just a fleeting trend; they're a testament to the power of timely, relevant celebrations that resonate deeply with residents. Our observations at Flamingo have been nothing short of enlightening. We've witnessed an impressive surge in bookings for these seasonal events on our marketplace, a clear indicator of their growing popularity.
From the nostalgic charm of apple cider cocktails and candy apple creations to the communal excitement of outdoor game days and Oktoberfest extravaganzas, these events are more than just gatherings. They're experiences that foster community, create lasting memories, and offer residents a taste of the season's best.
Residents aren't just attending these events; they're loving them, talking about them, and eagerly anticipating the next. If you haven't already, we invite you to explore the Flamingo Resident Event Marketplace. Create a free account here and discover the myriad of opportunities to elevate your resident engagement this fall. Dive into the season, go all in on themed events, and watch your community come alive with the magic of autumn!